How do you eat an elephant? One bite at a time.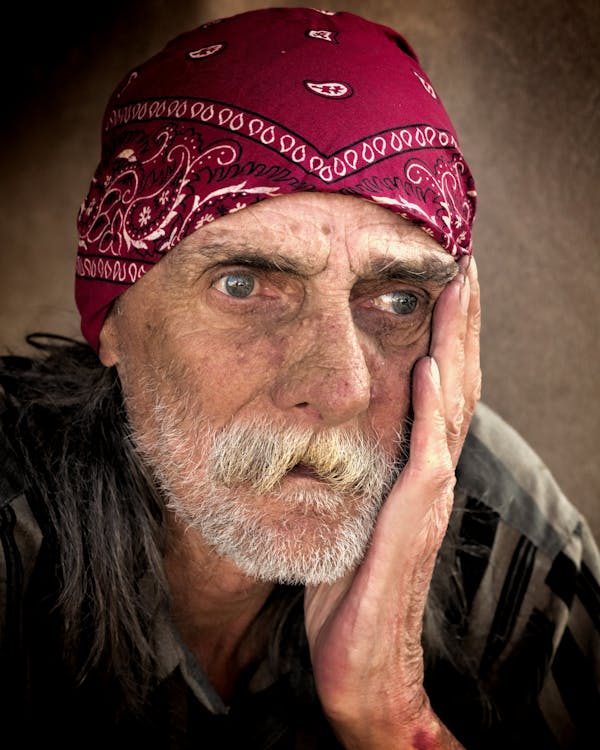 When it comes to measuring the effectiveness of the human race at pursuing our dreams, there are a lot of shifty statistics out there.
A few popular articles claim that according to "science", 92% of people fail at their dreams because they fail at following through on New Year's resolutions.
          Don't believe that.
Another one claims that 98% of people die without fulfilling their dreams.
         Don't believe that either.
A more reliable source says that 22% of a sample of the population end up pursuing their childhood dream jobs. That's not much to go on – I know kids who plan to be lions when they grow up.
But you see a trend, right? It's hard to follow your dreams, and this bugs people. It bugs them enough that clickbaiters reach the top of a Google search by making up statistics about it.
I've lived most of my life somewhere in that majority – not exactly unhappy with my life and career, but not pursuing my dreams either.
So when life, ahem, "gave me the opportunity to rethink where I stand in life" (hint: if you need a little nudge from the Universe, simply abandon a high-paying executive job and join a failing startup) – I decided to pursue my two passions:
Talking TO people (as in "public speaking"), and in talking WITH people (as in… well, talking with people.).
Now, the thing with following your passion is that unless your passion is something that has a direct sales value (think: painting houses or doing tax returns), things aren't as easy as all those it's-shining-rainbows-out-of-your-… motivational articles want you to believe.
That is, if you want to put food on the table, and in my case, that's food for five.
So while I was pretty clear about the "speaking" part – I did a lot of that throughout my career – I wasn't so clear about the "what the heck do I talk about" part.
I could have talked about the focus of my professional career, which is marketing and management; I could have picked a random subject, declare myself "expert in XYZ, because…. um, I talk about XYZ" (as so many mediocre speakers do – and trust me, in my corporate career I've suffered through more bad "motivational speeches" than I want to remember) – OR: I come up with something that I'm BOTH good at, and passionate about.
Now here's where my other passion, "talking WITH people", came into play.
I've always been the kind of guy that had to be chaperoned out of bars by the friendly (sometimes not so friendly) personnel that wanted to go home and finally sleep – usually, that was because I was stuck in a conversation with whichever new friend I had met that evening.
The other thread in my life was this: I was always the kind of guy that people would tell anything about themselves, without me even asking. I went home from numerous boring dinner parties knowing the life history of half the people around me.
For some reason, people like telling me things (and I like listening, so I guess that's a good fit).
Now MY big question was – how the heck do I turn that into something tangible?
Sometimes it helps to sleep a night or two over things, take a walk in the woods, empty your brain – and let ideas flow unfiltered.
So I approached this a bit more strategically and asked myself the question:
WHAT do I enjoy most when talking to people?
I'm not particularly interested in their latest shopping spree, how they are annoyed by their boss, or to hear about their adorable new Chihuahua (I hate Chihuahuas with a passion. They're basically 50% rage and hate, and 50% tremble, and not much in between.)
But what always interested me was: What DRIVES people? What makes them tick? What makes them get up in the morning and do whatever they do? Where do THEY get their passion from? How do they overcome obstacles?
And there was one question that always fascinated me even more: What drives extraordinary people?
You know, what drives outstanding athletes, artists, and entertainers? What drives exceptional scientists and thinkers? What drives people who give up their own personal comfort to help others? What drives those affected by tragedy, disability, illness, and violence not only to survive but to thrive and inspire?
And then it hit me. Why not combine those two passions – talking  WITH and talking TO people – and make a career out of it.
If I were to get to peak to extraordinary people, that would satisfy my thirst for answers; but it would hopefully also give me some tremendously interesting stories to weave into my speaking gigs.
I decided to give it a go – and that's actually the story behind my podcast, "Conversations With Extraordinary People."
The funny thing is – I was somewhat pregnant with a similar idea for years. When I think back, when I held the commencement speech at my college with 18, I vividly remember thinking: "Holy shit, this is what I want to do ALL my life."
But then you know, there's this voice that tells you all sorts of things. Get a job. Start a company. "Be safe".
I'm sure you know this voice. The voice in the back of your head that tells you your passion is not a "real job". That you're lucky to be getting by at all and your real problem is that you don't know how to be content.
I know that voice well.
(By the way, so does my wife. And she doesn't get tired of remind me. But I'll leave that for another article about "marriage management", haha…)
To be honest, that voice is rather scary. And it's the reason why most people are afraid of their dreams.
That voice seemed like it was a part of me for a long time. Until I decided to start ignoring it.
I didn't achieve this overnight, and it still pays me a visit sometimes, as I'm building my new business.
But I realized that what that voice has to say – just like those bogus statistics – is not worth believing!
Are you thinking, "Easier said than done", right about now?  Well, you should be, because it's true. But it also points right to the key to moving on from negative thought habits and becoming your own version of extraordinary: doing!
Here's the funny thing: When I started interviewing the first extraordinary people, I realized that all of them have their fears and doubts in one way or the other.
But the one thing that all the incredible people I've interviewed over the past months have in common is that they made the leap from thinking to doing. They took a step, no matter how small, which then led to another step. And another.
For some like Alain Robert, the "French Spiderman" who has been climbing the highest buildings on this planet for the past 25 years (and making a living from it), it started with a crazy idea brought to him by another person for a photoshoot, led to self-doubt and fear, and finally into the one thing that gets him up in the morning. (Also, a few broken bones and two nearly-fatal accidents, but that's another story). For others, like Christian Picciolini, the journey of complete self-transformation took years of small, often painful shifts.
But everyone who "made it" – and I don't necessarily mean that in the financial sense – will tell you that it starts with the decision to take that first step, to overcome those fears, and to give it a go.
The decision to create my Podcast was almost a self-fulfilling prophecy for me.
Because what I've eventually realized is that the reason I've created my podcast series is to inspire YOU with evidence that real transformation happens, that people can learn to overcome enormous suffering, and that human kindness knows no depths.  
But more importantly, these conversations are proof that to live an extraordinary life you first have to take one step. Do one thing. Translate a thought into an action. Every time you do this, the next step becomes easier.
Maybe you already know what your first step is, but you haven't figured out how you can take it. Maybe you feel overwhelmed by how far your dreams seem from where you are now.
Nobel Peace Laureate Archbishop Desmond Tutu put it perfectly: "There is only one way to eat an elephant: one bite at a time."
It won't be easy, and I'm not sure it will always be fun, but it will eventually lead you anywhere you want.
Need a first bite tip?
Join a community of like-minded people and subscribe to my conversations with extraordinary people!!
I'm Rob Konrad from Switzerland, and I left the boring world of executive jobs to have deep and engaging conversations with extraordinary people from across the globe – conversations that will help you to learn, to grow and to impact lives.
Every Wednesday I'm releasing a new video of a conversation on www.RobKonrad.com , with fascinating people that will inspire and motivate you – you'll also find show notes, transcriptions, background info on my guests, as well as links to your favorite podcast platforms to enjoy.
Make sure to sign up NOW!
Image Credits: 'One Bite at a Time', by Sean Gallo, used with permission.